NEWS
20040303:
Japanese Kraftwerk World Tour 2004 Bootlegs (each 2CDR's)
---
Advertisements to buy: (5300 Yen) check here

.
Did not try this myself though. Wished I already got them :(
According to the advertisement, the shows are digital-audience recordings at the center of the floor and the bonus items are
'moniter sound board recordings' (whatever this is?) of Ralf's raw vocals.
Info and scans thanks to Edimes, translation of advertisement thanks to Moon
28/02/2004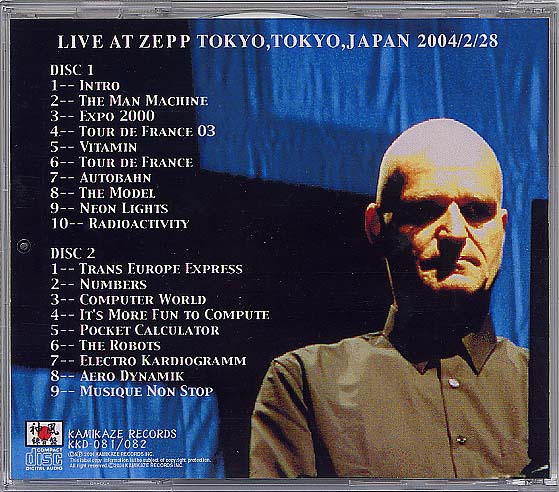 29/02/2004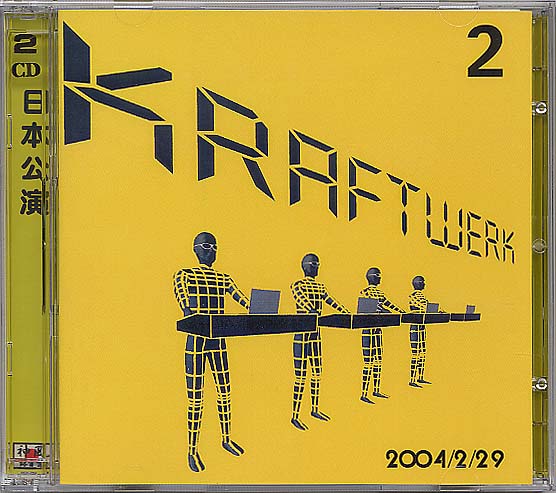 02/03/2004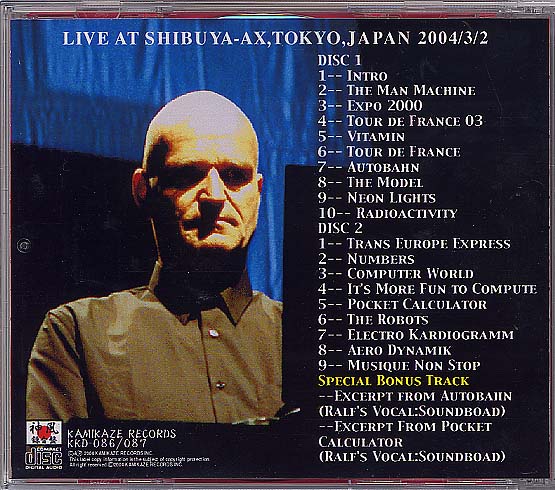 03/03/2004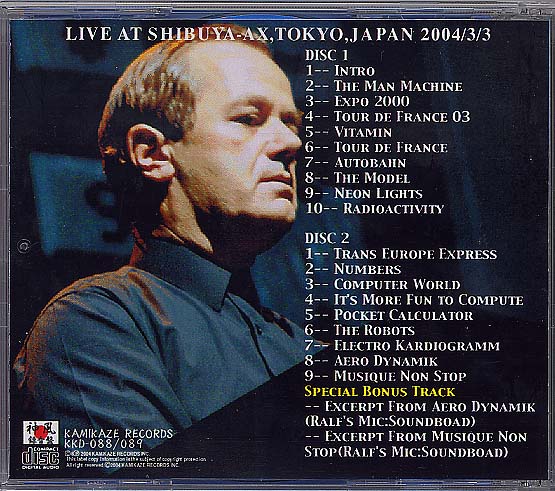 04/03/2004